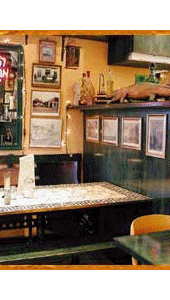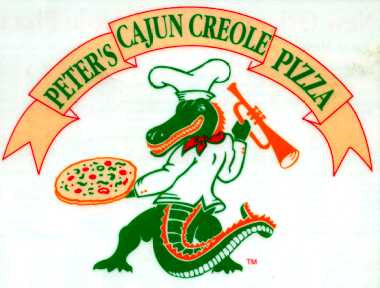 Currently the newest update on PetersCajunPizza.com is that we have put on a selection of photos for you to view. Since we are so sure in our product, and guarantee deliciousness, we assume you would like to get a glimpse of our specialties as well as our restaurant before your visit, well, these pictures are here just for that, therefore enjoy, and see you next time at our Restaurant.
To view our Pizza Specialties album please click here.
To view our other specialties, as well as our inside look at the restaurant, please click here.
------------------------------------------------------------
Passionate about pizza!

Peter's Cajun Creole Pizza is refreshingly different. Serving only the finest and freshest gourmet pizza to our leagues of loyal customers.

Fresh seafood, meats, crisp vegetables, and a fine selection of pastas are offered at great prices!

We invite you to stop by and create your favorite pizza, and to see why the locals keep coming back for more.

"An appropriate, colorful little pizzeria in this odd corner of town"
The next big focus is an another rock concert, performed by Najda, a member of a group called "SMAK"!!! Also one of the legendary groups of Serbian Rock...
Peter's Cajun Pizza is located on 181 Parliament St. (near Queen Street East)
If you require a map of this location please click on the Location button.
If you require to contact Peter's Cajun Pizza please call: (416) 368 8099 or send a fax to the same number.
To contact the webmaster of the website please send your e-mails to: Denis